Appointment message service: Costs vs. benefits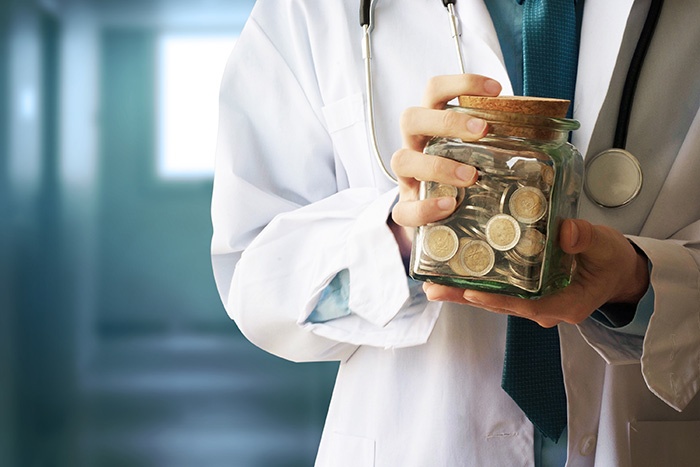 Certainly before making any big purchase, you crunch the numbers to analyze how it will make your life easier. If it's a new car, you'll calculate how much gas it would consume and the amount of years you anticipate owning it. If you analyze these with purchases in your day to day life, why not also do it to improve your practice?
There are different tools that, although they may seem expensive, will give you a return on your investment. For example, you can count on electronic health records (EHRs), medical directories and even online virtual assistants. In this article, we want to share with you the benefits of investing in an automated appointment management service via text messaging.
What is Holly?
Her main function is effective management of your agenda. She is an artificial intelligence-powered assistant that reminds your patients their appointments. Holly also reschedules missed or cancelled appointments and elicits feedback to the patients that never returned to your office for a second visit. You simply need to sync Holly with your online calendar, and she'll be ready to start her work!
Holly is not just a service that helps you have more control over your agenda. Her remarkable efficiency helps to increase your practices' revenue and productivity.
The real cost of no-shows
No-shows can cost you more than what you think. Picture this: Each lost appointment costs $200 USD. This is not including the fixed costs of your office (as rent, services, payroll etc.).
Now, think about this. You work 20 days per month and every day you have ONE no-show. Your monthly lost revenue would be of $4,000 USD. A bigger surprise? This number turns into a loss of $48,000 USD every year.
Increase your productivity
With Holly's help, your no-shows can decrease up to 10% (minimum). We have seen cases in which the no-shows have been reduced up to 20%. Financially speaking, she would help you to 'rescue' $400 USD monthly, which annually becomes in $4,800 USD. In return, Holly only costs $29 per month.
It costs you more not to have Holly on your practice
To consider if a purchase is a good investment or not, accountants calculate the Return on Investment (ROI). If the result is over 100%, it is a good purchase. Otherwise, you'd be investing more money than what you can get from it.
This is how you calculate ROI:

With Holly, your ROI would be up to:

Holly not only pays for herself, but, for every $1 dollar spent on her you'll recover at least $4.28 dollars.
How does Holly accomplish these results?
In general, patients prefer text messages over calls. 90% of SMS are read in less than 3 minutes and the average person answers in 90 seconds. A message is a faster interaction, less invasive and 20% cheaper than a phone call.
Additionally, text messages are the reminder type with the lowest rate of no-shows. Even the difference between not remembering your patients and calling them is very small (1.1%).
Retrieve your lost patients
Besides reducing no-shows, Holly also helps you recover those patients who did not show up for their appointment and who you thought were lost. When a patient confirms your reminder, but does not show up; Holly automatically contacts the patient to offer new appointment slot options. This process is easier, faster and more convenient for both the office and the patient.
Get feedback!
If your patient decides they don't want to reschedule his or her appointment, Holly contacts them to politely inquire "why". This feedback can be valuable for future decisions in your office.
Are you interested in learning more about how Holly can help you increase your income and improve your relationship with your patients? Leave us your information to schedule a 20-minute call to talk more about Holly, or a mini-demo!